Mr. Theis to develop Igedo Fashion Fairs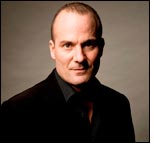 With immediate effect Matthias Theis (42) will assume the newly created position of Director Igedo Fashion Fairs at the Igedo Company.

In his new position Theis will be responsible for the conceptual development of the fashion trade fairs CPD (Womenswear), HMD – Herrenmode Düsseldorf (Menswear), Body Look (Lingerie) and Global Fashion (Sourcing and Private Label) held concurrently under the umbrella of the Igedo Fashion Fairs Düsseldorf. Theis will report immediately to Frank Hartmann, the CEO and President of the Igedo.

Matthias Theis has been in the fashion business for over 20 years now. Prior to his current assignment he acted as a consultant for renowned international apparel companies such as the Italian Burani Group and QVC Germany where he looked after the areas of distribution, sourcing and licensing.

Theis began his professional career as a Regional Manager with Cartoon in 1986. Five years later he joined Otto Kern where he was in charge of sales and product management and played a material role in the launch of the Golf Line.

Commenting on the appointment, Igedo CEO Frank Hartmann explained: "By taking on Matthias Theis the Igedo Company has enlisted a real industry insider.

The contacts he has established in the international fashion industry and the understanding he has developed for this sector and its requirements will provide the Igedo Fashion Fairs Düsseldorf with added momentum."

Toni Lirsch, founder ofthe fashion brand Toni Gard, adds: "To me the appointment of a practitioner as a new trade fair director seems the right decision for the future of CPD.