Cut down import duty on luxury watches, urges AIFHI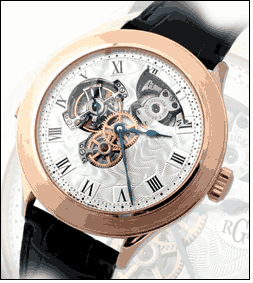 All India Federation of Horological Industries (AIFHI) has urged the Government to reduce the import duty on luxury watches from 40 to 20 percent, in the upcoming union budget. As a result, the market for premium and luxury watches will grow in the country.

While attending a press conference AIFHI Vice President, Yasho Saboo emphasized on the rationalization of indirect tax structure and said that the existing system of indirect taxation had proved to be a burden on the industry. It has not allowed the demand for premium and luxury watches to grow to an expected level.

According to him, if the government reduces the import duty on watches, the volume of luxury and premium watches will double, which will also result in more revenue to the Government in the shape of taxes

The domestic market for watches costing more than Rs10,000 crore is presently only Rs600 crore, and is growing at 25 percent per year. He even pointed out that because of low volume of premium and luxury watches, international watch manufacturing companies do not find it practical to set up manufacturing or assembly units in the country.

Countries like Dubai either have zero or very low import duty, resulting into huge growth of the watch market.