Market the diamond as a luxury product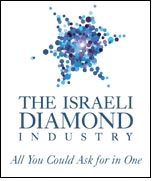 Israel Diamond Institute (IDI) Chairman Moti Ganz delivered a clear message to diamond miners, producing countries and fellow manufacturers at a session devoted to "Producer Strategies" at the Third International Rough Diamond Conference that opened in Tel Aviv.

Ganz disputed claims that there is not enough rough in the pipeline. "There is no shortage of rough. But even more than that – we also have plenty of polished…Manufacturers have accumulated stock in an unprecedented volume of $14 – 17 billion," he said.

Ganz called on producers to refrain from the use of tenders and auctions, which he said hurts manufacturers and in the long-run the producers themselves.

"What hurts manufacturers will also hurt the rough producers countries that base their income, or a considerable portion of it, on rough diamonds." Ganz said.

Ganz said that rough diamonds have no value without the manufacturers, and that these must receive a rough supply on a regular basis according to periodic, fixed sortings.

"Only under these conditions can I commit to chains and stores…Only thus can I guarantee that the rough you produce will be worth something to the customer in the store," Ganz noted.