Smooth - Smart - Sampled, what's in bag?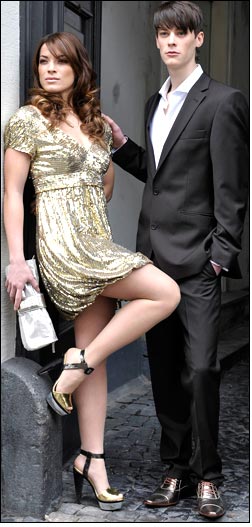 Creativity knows no borders: new surface designs, an original mix of colours and materials, striking shapes and individually finished details will also ensure that bag fashion next Autumn/Winter has a multitude of highlights in store.

Clutch styles, textured leathers, patent, grey and violet are considered absolute must-haves. GLS defines three trend themes for the 2008/09 Autumn/Winter season: Smooth – Smart – Sampled.

Smooth:
• High-quality leather with a soft touch
• Natural hues and harmonious leather colours
• Deconstructed pouches, casual landscape formats with front pockets, fashionable backpacks
Smart:
• Light grey and stone tones, mud, darks, black
• Shine (patent, spazzolato) and metallics
• Unmistakeable language of forms, strictly constructed styles
• Clutch bags, shoppers, handle bags, short-handled bags, weekenders
Sampled:
• Basic tones complemented with striking colour highlights
• Casual materials, pleasant-to-touch leathers, high-quality nylons, canvas, suede
• Decorations such as pleats, topstitching, ornamental jewels
• Cross-over shoulder strap bag, saddle bags, shoppers

Colours:
The new colour ranges are subdued and inconspicuous. Dark night tones including black complemented by mud, grey, light beige and stone versions as well as natural leather tones form the basis of the collections.

Vividness is ensured by striking splashes of colour that are used more frequently than last winter. Violet in all its different shades is considered the ultimate trend colour.

The required suspense, however, is also created by dark red, burgundy, orange and some occasional petrol and green accents.

Metallics continue to feature prominently in the collections; they are less clear in their colour statement now becoming more ambiguous colour blends like so many of the colours next season.