Designer Jenni Kayne ties up with Beauty.com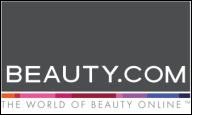 For the first time, Beauty.com Inc a wholly owned subsidiary of drugstore.com inc has enlisted Los Angeles-based women's wear designer Jenni Kayne to create a fashion-forward bag that doubles as a cosmetic case or fashionable clutch.

Customers receive the limited edition designer bag filled with a dozen deluxe product samples from top prestige beauty brands with a purchase of $75 or more on the Beauty.com site.

"We always strive to provide our customers with a unique, prestige shopping experience," says Kathleen McNeill, vice president of beauty for Beauty.com and drugstore.com.

"We're happy to be able to offer our customers a valuable designer gift from someone as well-respected and recognized as Jenni Kayne simply for purchasing their beauty basics."

Beauty.com first partnered with Jenni Kayne in 2007, providing gift bags for the guests at her collection's presentation during New York City's Fashion Week.

The designer, whose collection is favored by celebrities such as Michelle Pfeiffer, Cameron Diaz, Jennifer Lopez and Rachel Bilson, is known for a wearably-chic head to toe look that includes everything from apparel to hats and footwear.

"I am honored to be the first designer to do a bag with Beauty.com it's an exciting way to marry the worlds of beauty and fashion and reach my audience in a new way," says Jenni Kayne. "Beauty.com has always been very supportive of me, and this is a great opportunity to continue our relationship."