Leather, shoes & bags expo to commence in Mashhad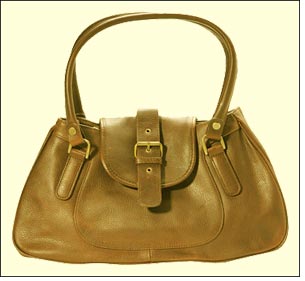 The First International Leather, Shoes and bag Exhibition is expected to take off in Mashhad, Khorasan Razavi Province, Iran, from May 26.

The announcement was made on April 15 by Seyyed Mohammad Seyyedi, Head of Mashhad International Exhibitions Organization who affirmed that all the businessmen, unions, cooperative companies, natural and artificial leather producing factories engaged in leather, shoes and bag industry will participate in the five day long event.

Mr Seyyed also added that already 50 foreign and domestic companies have expressed the desire to be a part of the exhibition. Infact, registration for some of these enterprises have also been made.

The fair will showcase a wide variety of artificial leather, machinery, leather clothes, bag and leather handicrafts.

Moreover, delegations from Pakistan, Tajikistan, Turkmenistan and Afghanistan are also expected to visit the event.

A major highlight of the expo will be the exclusive presentation of latest designs by bag and shoe designers in an area extending over 2,000 square meters.