Kay Jewelers to bring Jane's Open Heart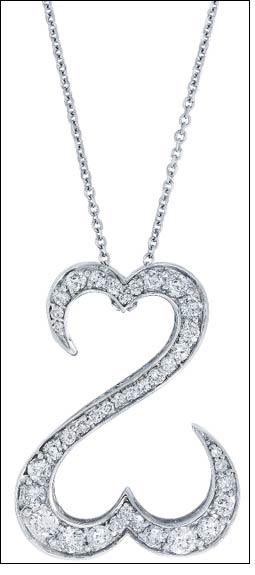 Perfectly timed for Mother's Day, Kay Jewelers introduces Open Hearts by Jane Seymour, a complete fashion jewelry collection designed by Jane Seymour. Sold exclusively at Kay Jewelers, her new line will debut in select stores and online Kay website.

The Open Hearts by Jane Seymour collection features an array of stylish diamond necklaces, earrings, bracelets and rings ranging from under $40 to $1,500, each celebrating the iconic open-heart design. Comprised of more than 40 pieces arranged in various sizes and settings, the collection is available in yellow, white and two-tone 14 karat gold and sterling silver.

Inspired by award-winning actress Jane Seymour's paintings, the Open Hearts by Jane Seymour collection embodies the connection of giving and receiving all of life's experiences. She created the open-heart design through the series of her original "Healing Hearts" paintings in watercolors and oils. The perfect present for family and friends, the collection honors the unique experiences shared by special connections throughout various stages of life.

Fulfilling a lifelong dream to dance, Seymour made her open heart symbol into a necklace while competing on ABC's Dancing with the Stars last fall. From that experience, she was inspired to create an iconic jewelry collection.

What resulted is Open Hearts by Jane Seymour, a concept that has meaning on many levels, including the idea that if one's heart is open, it will never stay broken.In addition, the two open hearts linked together symbolize that two people can be one, while still retaining their individuality.