Intl pageant to sparkle up domestic fashion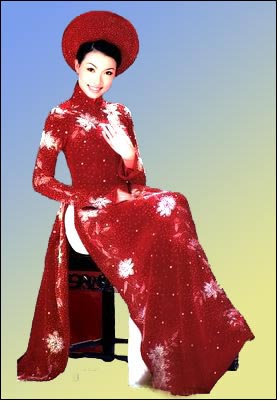 In present times, fashion industry is one of the most successful sectors in many countries worldwide. The profit margins are high and immediate recognition has lured some developing nations to focus on this lucrative segment.

Vietnam is among such nations, where only handful of designers have received appreciation for their creations on global level. There is still a long way to go for budding talent.

However, there is a ray of hope as Vo Viet Chung, renowned Vietnamese fashion designer is busy creating 80 Ao dai costumes for beautiful participants of Miss Universe 2008. The event will take place in Nha Trang city this June.

Chung sees this show as a major break through, as entire world will be glued to television and million of fashionistas will get a chance to look at the traditional Vietnamese Ao dai, that reflects the rich culture of the country.

The domestic designers also have high expectations from this contest, as it would bring glitteratis from fashion hubs to Vietnam. It will give them a chance to witness the interesting and innovative designs that are created here.

Experts from the field believe that, lack of global exposure is one of the main reasons for domestic fashion industry's present state. If the sector is promoted properly at international level, then within few years Vietnamese designers with their potentialities will make local brands truely global.