Havassy to unfold exotic line of eco-friendly sandals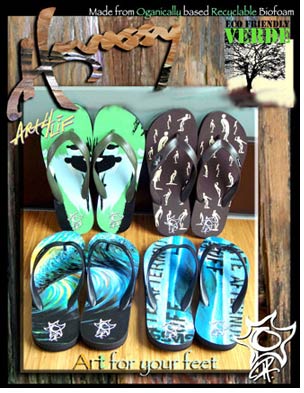 After the massive success of Reef Brazil sandals, Robb Havassy, popular Californian artists is all prepared to launch his signature 'Havassy' line of eco-friendly sandals.

This collection of exquisite footwear will be an addition to his already unique store of apparel, fine art and other popular products.

Havassy gives credit to Reef for inspiring him for this great idea. The concept of eco-friendly sandals was to give to its consumers a more conventional, comfortable and conservation-minded footwear.

So far, Havassy has collaborated with a number of brands including, Sector Nine, O'neill, Hurley, Robert August Surfboards, Surftech, Globe, Freestyle Watches, Howe Jeans and Reef Brazil.

This must-have line of eco-friendly sandals will be officially launched on June 1 after which they will be made available through Havassy's Web site and then with art-savvy stores and boutiques worldwide.

The initial sandal line includes four versions of art, including 'Pipe', 'Hang 10', 'Glass Off' and 'Sunset Surfers,' and comes in various sizes for both men and women.