Ekta & Shikha Thirani introduce 'REMIX'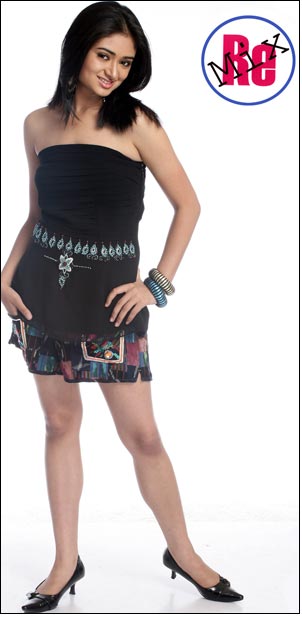 A revolution in the world of fashion, precious talents, Ekta and Shikha Thirani, the first two designers to design for teenage girls, launched their Fashion Label "REMIX". A perfect fusion of comfort, style and colour, the summer collection is well created and well finished. The collection is fun & flattering, adding pizzazz to the wearer. It is the name that spells inimitable designing coupled with quality standards that border on perfection.

Fashion is all about evolving, refining and emerging with a whole new look. Summer is a time where colours and fabric come together to lend richness to the season & bring newness to the market. Now the stylish teens need not face the dilemma of what to wear & what not to wear on an occasion.

Ekta and Shikha's overall range of teen wear evokes a dynamic dialogue and synergy between both soft and audacious colours and fabric. It is a whole new range Indo-Western style, subtle enough to ooze grace from every stitch. Single Piece Dress, Skirts, Tops, Capri, Shorts & Jodhpuri pants are some of the awesome collections which is showcased by these designers, prices starting at Rs. 800.

"Fashion is all about blending styles. The overall look is one that mixes elements of elegance, fantasy and extravagance to create different moods and attitude for clothing. Its not just about one look and feel but rather a diverse mix of lifestyle.

The collection is exotic and impressive which matches different taste and styles of teen. " says Ekta and Shikha Thirani. "We believe in best quality at affordable cost. REMIX is the fashion label where threads do the talking." they added.