Cartier to celebrate loveday with a new lovecharity bracelet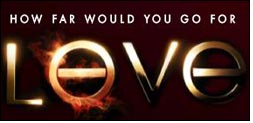 Cartier announces the launch of a new LOVECHARITY bracelet and accompanying ambassadors on third annual LOVEDAY celebration scheduled for June 19, 2008.

Since the Cartier LOVE bracelet was introduced more than 30 years ago, it has become one of the most coveted jewelry designs in the world and the ultimate symbol of love.

Over the past two years, Cartier donated more than $2.24 million to sixteen global charities from the sales of its LOVECHARITY bracelet, and due to the enormous success, this year Cartier will celebrate LOVEDAY with a new LOVECHARITY bracelet. The company aims to exceed last year's donations as a number of new music ambassadors join the endeavor.

"Cartier is thrilled to have the support of such inspirational celebrities that have joined together to raise awareness for important charitable causes," said Frederic de Narp, President and CEO of Cartier North America.

"This year Cartier is launching a new LOVECHARITY bracelet to commemorate the arts as a part of our philanthropic mission."

The new LOVECHARITY bracelet features interlocking miniature LOVE bracelets in 18K white gold and 18K rose gold; both bracelets are graced with the word LOVE and set into a knotted silk cord available in various colors, with each cord designating support of a unique cause.

The LOVECHARITY bracelet is available for $995 at Cartier boutiques nationwide with $200 per bracelet benefiting its corresponding charity.

On LOVEDAY, June 19th, 10% of all sales from the entire LOVE collection will benefit the partnered organizations.