Traditional Turkmen attire attracts domestic designer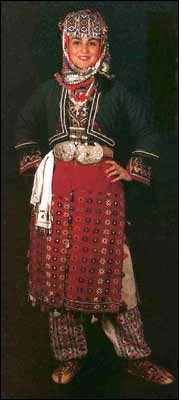 One of the most renowned and celebrated Russian fashion designer Vyacheslav Zaitsev, has been inspired by traditional Turkmen attire so deeply that, his new collection will reflect the cultural nuances of Turkmenistan.

Vyacheslav was in Ashgabat, when the captivating designs and heavy embroidery on customary clothes captured his attention. The dresses in bold colours like red, yellow and purple that mirror the rich and vibrant cultural heritage of the nation left the designer mesmerized.

Zaitsev professed that, this new collection will comprise of casual wear that would be made exclusively from Turkmen cotton. The garments will have embroidery on front, collar, and sleeves that is trademark of Turkmen clothes.

The new fashion line will perfectly blend tradition and modernity. However, Vyacheslav is deeply aware about the fact that, his designs will not be a big hit among the women of Turkmenistan, as they still wear traditional clothes.