European Twinklets now shines in America!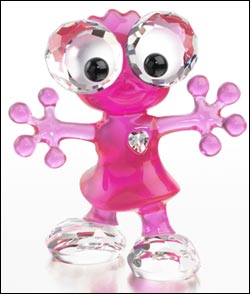 The Twinklets, a family of fun-loving, whimsical characters will make their U.S. debut at an event in your area. Popular in Europe, the Twinklets are destined to sparkle their way into the hearts of tween and teen girls across the nation. Be the first to see the Twinklets and witness their biggest fans interacting with the next must-have, hot item!

WHERE: Roosevelt Field Mall, Old Country Road, Garden City, NY 11530, 1st Floor in front of Macy's
WHEN: Saturday, June 14 at 12:00pm - 4:00pm
WHO: 300+ girls
- Girl Scouts Nassau County
- Girl Scouts Heart of the Hudson
- buzzSpotters network - tweens and girls charged with identifying the next hot girl trends
- Public
WHY: Premier media opportunity - Be the first to capture local, real girls interacting with the next hot product.

Potential giveaway opportunities - Secure hard-to-get Twinklets products for giveaways on your website.

Gift Guide preview - Obtain information/product details for holiday and/or gift guides.

The Twinklets are a family of whimsical, fun-loving characters who are eager to embark on adventures in a new world. They've slid down a rainbow from their home in Crystal Land to Earth and are delighted to discover they've each acquired a color that matches their unique personalities!

The Twinklets are extremely curious creatures and are yearning to see and learn about the world through their big, clear, crystal eyes. Their sparkly hearts radiate joy and happiness wherever they go.