Lifestyle Boutique to open offices in Dubai, Mumbai & Rio city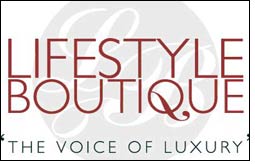 Lifestyle Boutique UK (LB UK) is the newest outlet of an internationally successful concierge service only available to ultra-high-net-worth (UHNW) individuals.

Lifestyle Boutique has been in operation globally for many years and has a unique member-to-Luxury Expert ratio of 2:1. This exclusive relationship ensures excellent results and is the only truly bespoke service available.

Until now, Lifestyle Boutique has been working at full membership capacity but, with the launch of the London office, new memberships are available for the first time in twelve years.

Membership to LB UK costs £50,000 annually with only 50 further memberships available.

Once these 50 memberships are gone, that's it. Each member receives a personalised solid gold number to identify which membership they have secured, engraved with the mobile number of their personally chosen Luxury Expert. Sixteen memberships have already sold.

LB UK exists as a stand-alone service or as an accompaniment to pre-paid, debit and charge cards through American Express, MBNA and MasterCard. Statements are sent every quarter with no pre-set limit on spending, making it without doubt the most exclusive charge card in the world.

In the last three months, 30 members have spent £267,709 at Chanel, £464,620 at Louis Vuitton and £582,080 at Hermes on their Lifestyle Boutique charge cards. The spending power of LB members is extraordinary.

The concierge service is available to very few but, through Lifestyle Boutique's publishing branch, the luxury knowledge is available to all via Elite Life &Travel, a new quarterly English edition of the established Russian publication which launches November 08, and Lifestyle Boutique on-line which launches 16th June 08.