Estee Lauder comes to beautify Indian women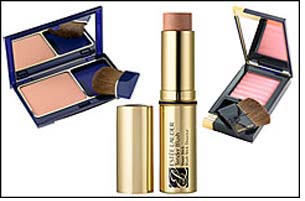 Estee Lauder, internationally famous beauty company is all set to launch its products in India to make the stunning and gorgeous women all the more beautiful. The brand plans to open four outlets in the country with the first in Mumbai. Bangalore and Delhi will get the freestanding stores in next six months.

The beauty giant aspires to capture thriving market by introducing wide array of globally renowned products. Re-Nutriv luxury skin care line, Advanced Night Repair, Double Wear long-lasting liquid and powder foundations, Signature Hydra Lustre lipstick and fragrances will be soon available in the market.

Along with all these ravishing and attractive products, the company is also planning to introduce skin care range called Cyber White which is specially created for Indians. As it is believed that, flawless and clear complexion is still something that everyone craves for.

Estee Lauder already has its strong hold in nearly 135 nations and it is sure that India will also prove to be a successful for it. The company is intending to open 20 stores in locations including Hyderabad, Pune and Kolkata in near future.

According to a survey, Indian cosmetics market is growing 25 percent yearly, which has been a major attraction for foreign companies to take a plunge into it.