LFW designers to participate at the Coterie New York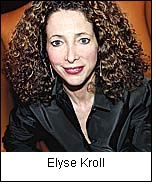 Lakme Fashion Week (LFW), India's premier fashion event in global fashion, announces its line-up of designers who will participate in Coterie - the world's largest and most exclusive trade show held in New York.

A combination of emerging and established designers like Anand Kabra, Anuj Sharma, Nachiket Barve, Rakesh Agarvwal, Nikasha Tawadey and Narendra Kumar, have been chosen to showcase their creations at Coterie.

Coterie New York will be held from September 16 to September 18, 2008. This association with Coterie is in line with Lakme Fashion Week's philosophy of extending its support to designers through the designer programmes and giving them an opportunity to showcase at the world's largest and most exclusive trade shows in the women's market.

Since its inception in March 1986, Coterie has built its reputation as the most exclusive hotel trade show in the world for the women's market.

It has helped young designers make a mark, served as an essential sales vehicle for notable fashion houses worldwide, and continues to discover emerging talent each season.

Coterie continues to look for superior quality, originality and design viewpoint in the hundreds of lines it reviews each season.

Elyse Kroll has been credited with creating this mega fashion event, which was originally known as the Fashion Coterie.

What started as an experiment is a much emulated prototype and an exclusive banner for the who's who in the international women's wear scenario.

Such is the popularity of the event that at present Coterie attracts over 15,000 retailers every year.

Coterie is instituted by ENK, which produces several shows associated with fashion and accessories.

Speaking on the Indian designers participating at Coterie this year, Elyse Kroll, Producer - Coterie says, "The mission of Coterie has always been to discover talent and put it in front of the most exclusive yet powerful retailers in the world.

Thanks to Fern Mallis of IMG, Coterie has been introduced to several important Indian designers over the last several seasons which consequently have been very successful in the US.

On behalf of ENK, we are proud and excited to be the first exhibition in the US to showcase a united group of designers from Lakme Fashion Week in Mumbai for the upcoming Spring 2009 Coterie New York Market Week."

Speaking on LFW designers participating at the upcoming Coterie, Anil Chopra, Advisor - Lakme comments, "The global cross over further reinforces our commitment to integrate India into the global fashion scenario and showcase our talent to the world through our designer program.

Lakme Fashion Week has steadily established itself as a platform for attracting domestic & international designers and labels, a vibrant place to do business for buyers and inspiring a pool of talent."

Adds Vikram Raizada, Vice President & Head of Fashion - IMGsays, "We are looking forward to the designers participating at Coterie this season, as it is one of the most influential trade shows on the fashion calendar.