FINZ to organize ' The Future of Fashion '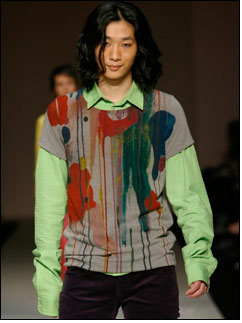 The first day will conclude with a much anticipated industry panel discussion on 'The Future of Fashion', led by event founder and director of Fashion Personnel, Donna Whittle.

Day-two will see Warwick Grey, SMB segment marketing manager at Hewlett Packard and winner of the individual category of the 2008 Vero Excellence in Business Support Awards, deliver a lively and non-technical look at worldwide IT trends. In one of two professional development workshops, Grey will explain how these new technologies relate to fashion education and the industry.

The conference will close with two peer-review research sessions; the first featuring presentations on 'Fashion Technology and Innovation', followed by papers addressing
'Fashion Education and Government Policy'.

"The consistent communication that the event provides enables us to react more quickly to industry trends and requirements, and has simultaneously raised industry awareness of the challenges the tertiary sector faces," says Mandy Smith, head of fashion at Auckland University Technology.

In 2008, FINZ is proud to announce Hewlett Packard as the technology partner of this event.