Better by Design to organize the 'Design in Business Awards'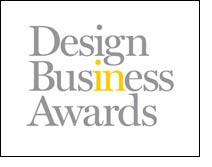 Design is not just about creating stylish products or making things look pretty. It is about giving businesses a competitive edge by helping them to gain market share and to increase exports. And it is of vital importance in highly competitive markets.

That's the message from the Designers' Institute of New Zealand and Better by Design, the organisers of the Design in Business Awards 2008, who are once again on the lookout for New Zealand companies that have successfully used design to give their businesses a competitive advantage, either in the local or global market, and preferably both.

The Design in Business Awards, which open for entry on July 14, were established by the Designers' Institute of New Zealand in 1997 and aim to celebrate New Zealand companies that have strategically used design to drive innovation and business growth.

The Design in Business Award rewards specific design projects or design strategies that have generated measurable results for an organisation, such as increases in sales and revenue, profitability, brand value, market share or internal economic improvements.

Previous winners include Formway Furniture, whose Life Chair is now sold in over 50 countries; Glidepath, a New Zealand based international baggage handling company; Furnware, the Hastings based manufacturers of school chairs, which fit children by size not age; and Obo, the Palmerston North based company that is the leader in the manufacture of hockey goal keeping equipment.

Cathy Veninga, Chief Executive Officer of the Designers' Institute of New Zealand, says that incorporating design into business strategy helps to overcome a range of business challenges:

"With the volatility of the Kiwi dollar and an increasingly competitive global marketplace, many New Zealand companies are finding things incredibly tough. The economic survival of New Zealand businesses is now very much dependent on the pace at which they can innovate, develop and change.

"Businesses who adopt a design-led approach and are using design to develop more internationally competitive products and businesses are better able to adapt to pressure and are more resilient."

Her sentiments are supported by Judith Thompson, Director of Better by Design who says, "Growth focused companies know that ambitious targets cannot be achieved through a business as usual approach. Design is the essential ingredient in the development of breakthrough products and services and achieving long term success. We are increasingly seeing companies who are producing better results and greater global impact because they have applied design principles across their business. It's time to recognise and celebrate this success."

Thompson says many New Zealand companies are seeing real tangible benefits in design thinking. Take Mokum for example, the winner of the 2006 Design in Business Award, which is internationally recognised for its innovative and contemporary textile collections.