High gold prices fuel hike in prices of imitation jewelry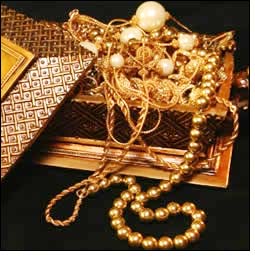 Intolerable rise in prices of gold and silver metal have pushed up the prices of artificial jewelry by 15-20 percent.

As such, unexpected hike in gold prices have also dampened the purchasing power of a majority of buyers who have instead taken to wearing artificial jewelry as a replacement to the real ones.

Even the Artificial Jewellery Market Association asserted that increasing prices of the yellow metal in domestic and international markets have accorded more value to artificial ornaments.

Moreover, intensifying rate of street crime and disrupted law and order have compelled women to wear artificial jewelry even for special occasions like marriage ceremonies.

However, the effects of sky-rocketing prices of gold on domestic sales have not been very dramatic. Due to the ongoing wedding season, there have been considerable amount of buyers hunting for gold, nonetheless, though sales have been far from satisfactory.

Experts believe that import of imitation jewelry from China and India has reduced significantly, and this again has fueled the rise in prices of these products in the local markets.