New fashion line by BMW sportingly stylish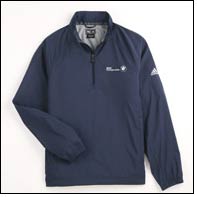 BMW, a name that rules the amazing world of cars and automobiles has not even left the fashion world untouched. The company has stunning and sporty range BMW Lifestyle for speed and style freaks that includes wide variety of cloths and accessories.

The new 2008 collection is being displayed at QAF Auto Showroom in Beribi Industrial Area. This new range of garments and accessories highlight high quality finish and designs, which completely reflects what BMW stands for. The high end fashion line is not only luxurious and stylish but also extremely comfortable.

BMW Sauber F1 Team collection features limited official merchandise products like Team shirts, special edition key rings, backpacks and all-weather jackets.

Stylish apparel for men and women includes various kinds of jackets like fleece and hood, crew neck shirts, polo shirts, tank tops and team blouses. Along with series of amazing accessories like wallets, handbags, writing instruments, cufflinks, sunglasses, umbrellas, caps and watches.

The company has also come up with an exuberant range of clothing for the young sports enthusiasts known as BMW 'Baby Racers'.

BMW had initially begun manufacturing outfits especially for its race car drivers in 1970s. However, after witnessing immense craze of its apparel among fashion lovers the company introduced its exclusive Lifestyle range.