Danity Kane to present Dollhouse Jeans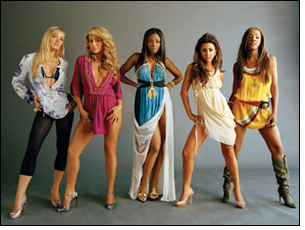 The famous American R&B girl group Danity Kane has added one more feather to their musical cap and that is of designer. The Multi-Platinum group has collaborated with Dollhouse Jeans to bring a new collection of denims.

The new range of denims is in complete sync with the sensational and sizzling group's latest album, Welcome to the Dollhouse, that has once again become a great hit and is ruling charts. The latest designs are extremely innovative and experimental with a hint of fun, very similar to what the band stands for.

Dollhouse Jeans is known for signing up popular artists for bringing out trendy collections for the fashion lovers at regular intervals. Each range is different as it has the personal touch and trademark of the celebrity.

These fashionable denims will receive rave response as hundreds and thousands of fans are eagerly waiting to possess them and be a part of Danity Kane group. The jeans will be available at Dollhouse Showroom in NYC.