Warm up this winter with Giordano natural fabric wear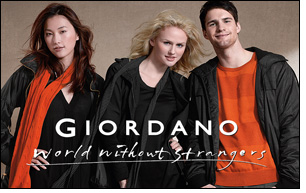 Giordano International Limited one of the leading international retailers of men, women and children, apparel is all set to make this winter cozy for you with natural fabrics.

The collection named Organic Luxe, is made of natural fabrics that exude elegance and has the capacity to give ultimate comfort in the chilly winter.

Available in the colour range of Wren, Nile blue and Harvest green, the fashion line provides a soft feel.

Giordano has used top quality fabrics along with high class workmanship to present a wide range of coats and outwear in the Organic Luxe line.

There is cotton and wool stretched blazers and jackets, sweaters in shades of sludge grey and coats to warm up this winter.