Handbags maker Coach reduces new store growth plans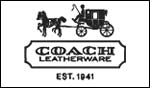 Coach Inc announced a decrease of 3% in earnings per diluted share to $0.67 for its second fiscal quarter ended December 27, 2008, down from $0.69 per diluted share a year ago. This decrease in earnings from the prior year's second quarter reflected a 2% decline in net sales.

In the second quarter, net sales were $960 million compared with the $978 million reported in the same period of the prior year. Excluding the positive currency effects from translating foreign-denominated sales into U.S. dollars, net sales decreased 4% in the second quarter. Net income declined 14% to $217 million, or $0.67 per diluted share, compared with $252 million, or $0.69 per diluted share in the prior year.

Lew Frankfort, Chairman and Chief Executive Officer of Coach, Inc. said, "Despite this being the most difficult holiday season our company has experienced during my 30-year tenure, we were able to report second quarter sales and earnings per share that were only slightly lower than prior year. The heavily promotional atmosphere against a deteriorating economic backdrop impacted both traffic and conversion rates in our retail stores and department store locations and ultimately led to weaker-than-expected sales. Importantly, we achieved our goal of providing consumers with truly innovative product offering compelling value, while holding true to our full-priced proposition by not discounting in our retail stores to protect our brand integrity."

"During this period of economic turmoil, we will continue to plan cautiously, as our financial strength affords us the ability to manage our business for the long-term. Our brand is vibrant, our leadership position intact, and we will continue to adapt our strategies to a much more price sensitive consumer."

For the second fiscal quarter, operating income totaled $348 million, down 14% from the $403 million reported in the comparable year ago period, while the operating margin was 36.3% versus 41.2% reported for the prior year. During the quarter, gross profit declined 6% to $692 million from $737 million a year ago. Gross margin was 72.1% versus 75.4% a year ago, impacted by deeper factory store promotions, as well as channel mix and our sharper pricing initiative in full price. SG&A expenses as a percentage of net sales increased to 35.8%, compared to the 34.2% reported in the year-ago quarter.

The company also announced that during the second fiscal quarter, it repurchased and retired 6,052,724 shares of its common stock at an average cost of $17.08, spending a total of $103 million. At the end of the period, $760 million was available under the company's repurchase authorization.

For the six months ended December 27, 2008, net sales were $1.71 billion, up 4% from the $1.65 billion reported in the first six months of fiscal 2008. Excluding the positive currency effects from translating foreign-denominated sales into U.S. dollars, net sales increased 1% for the six-month period. Net income totaled $363 million, down 11% from the $407 million reported a year ago, while earnings per share rose 1% to $1.10 from $1.09.