PRESTIGE: early fashion preview opportunities for S/S 2010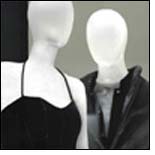 PRESTIGE, the specialised trade show for upmarket European and international fashion brands, launched in 2004, will take place for the sixth consecutive time from June 7-9, 2009, at the Dubai International Convention and Exhibition Centre. This was announced by planetfair, the organisers, with own offices in Dubai and headquarters in Hamburg, Germany.

For the first time, PRESTIGE will be co-located to Beautyworld Middle East, the largest international trade fair for beauty products, cosmetics and perfumery in the MENA region. "We are extremely pleased that we were offered this opportunity to run PRESTIGE in parallel to Beautyworld, because the majority of visiting trading houses, import distributors, retail chains and independent dealers from the region are also involved in ready-to-wear, footwear and accessories", said Ingo Kloever, Managing Director of planetfair.

The comparably early dates of PRESTIGE for the fashion industry offer exhibitors a special opportunity to establish, deepen or widen contacts with buyers, able to preview prototypes of collections for the order season spring-summer 2010 and to arrange appointments with exhibitors at the following international fashion trade fairs in European capitals, explained planetfair.

According to Kloever, the organisers were particularly encouraged to book the early dates for PRESTIGE by industry sectors like baby- and childrenswear, lingerie, swim- and beachwear, casualwear and menswear, for which the order season in Europe starts several weeks earlier than for classic womenswear.

Besides such priority product sectors for PRESTIGE, planetfair will set a special focus on exhibiting upper-to-high priced designer wear, including club-wear, party dresses and accessories, as well as wedding dresses and other event oriented outfits. Due to market research in the boom cities of the region, the organisers have observed an ever rising demand for individualised fashion created by independent designers in non-interchangeable styles and signatures.

A further key issue for planetfair is to provide a commercial platform at PRESTIGE for the promotion of European and international fashion brands, offering space management retail systems in terms of fully packaged shop-in-shop, mono-branded or multi-branded franchise concepts. Exhibitors will find fully equipped information booths with office to enter negotiations with interested parties at PRESTIGE and to follow such contacts up at consecutive international trade shows.

In order to attract appropriate professional visitors to PRESTIGE, planetfair's marketing department in Dubai has built a database of 6.000 checked fashion related companies all across the MENA region over the past five years.

planetfair and its international network of sales agents expect registrations of up to 150 exhibitors on a floor space of 4.000 square meters from 15 countries. Several fashion nations will participate officially in PRESTIGE with government support. The show is sponsored by the European Fashion and Textile Export Council (EFTEC) and the Dubai International Convention and Exhibition Centre.