Geox S.p.A books slight rise in 2008 net profit on higher sales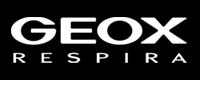 The Board of Directors of Geox S.p.A., the Italian company leader in the classic and casual footwear market listed on the Milan Stock Exchange, approved the financial results for the year ending 31 December, 2008.

Mario Moretti Polegato, Chairman and founder of Geox, commented: "Once again in 2008, Geox revenues grew double digit, closing the year with a 17% increase, an excellent result considering the drastic contraction in consumer spending world-wide. The economic outlook is likely to remain uncertain and difficult for the next few months, but the orders received for the Spring/Summer 2009 season are up by 6% and this makes us confident about the future. I am absolutely convinced that it is in times of difficulty that opportunities will open up for more competitive firms and thanks to the flexibility of its business model and the solidity of its balance sheet Geox will be able to come out this moment stronger".

THE GROUP'S ECONOMIC PERFORMANCE

Sales
In 2008 consolidated sales increased by 16% (17% at constant exchange rates) to Euro 892.5 million. Footwear sales represented 91% of consolidated sales, amounting to Euro 808.4 million, with a 13% increase (14% at constant exchange rates) compared to 2007. Apparel sales accounted for 9% of consolidated sales equal to Euro 84.1 million, showing a 63% increase.

Italy remains the Group's main market accounting for 37% of sales (38% in 2007) equal to Euro 333.0 million, a 13% increase.

Europe generated 45% of sales (47% in 2007) amounting to Euro 404.3 million, a 12% increase. North America reported an increase in sales of 28% (36% at constant exchange rates) and the Rest of World reported an increase in sales of 38% (42% at constant exchange rates).

Analyzing sales by distribution, the Geox Shop channel (franchising and Directly Operated Stores - DOS) showed significant growth, with sales up 25% compared to 2007. In 2008 this channel represented 32% of sales.

Multibrand shops still represent the Group's main distribution channel, accounting for 68% of sales compared to 71% for 2007, with a 12% growth.

During 2008 sales of DOS opened by at least 12 months (comparable store sales) increased 3%.

As of December 31, 2008 the overall number of Geox Shop was 940 (of which 573 were franchising and 218 DOS). During 2008, 216 new Geox Shops were opened, of which 52 in Italy, 69 in Europe, 27 in North America. The new openings include, among others, shops in: Rome, Venice, London, Cannes, Paris, Berlin, Santa Monica, Miami, Toronto, Tokyo, Hong Kong.

Cost of sales and Gross Profit
Cost of sales was equal to 47.6% of sales compared with 46.5% in 2007, producing a gross margin of 52.4% (53.5% the previous year). The direct gross profit, including only the direct cost of sales (equal to the direct costs of production and/or purchase costs of goods sold) was equal to 54.9% of sales compared with 56.1% in 2007.