Benetton EBITDA up by 4.1% to 354 million euro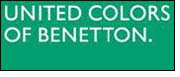 The Benetton Group S.p.A. Board of Directors approved the draft 2008 Group Financial Statements.

The 2008 results achieved the Group's preset objectives, despite the deteriorating international economic situation, which became particularly evident in the fourth quarter of the year. Far-reaching structural actions were carried out with resolve in the period and yielded the expected benefits.

Of particular note were the improvement of the supply chain structure with the aim of strengthening service to the network of partners, acceleration of profitable growth in strategic countries, such as the former Soviet Union, India and Turkey, and completion of the new organizational structure based on brand and market Business Units.

2008 Group net revenues showed growth of 3.9% to 2,128 million euro; the increase, after eliminating exchange rate impacts (currency neutral) and on a like-for-like basis, was 5.7%. Apparel segment sales to third parties were 2,034 million euro, with a currency neutral increase of 5.6%. Growth in the financial year was largely determined by the enhancement of the offer with higher value product categories and increased sales volumes, as well as accelerated growth in strategic countries, such as Russia and the former Soviet Union, India, Turkey and Latin America, with the positive trend confirmed by 150 new openings in the year.

EBITDA grew by 4.1% in the year to 354 million euro, benefiting from the positive impact of the substantial actions undertaken, in particular the reduction of the complexity of collections and refinements introduced into the supply chain, with significant improvement in terms of efficiency and effectiveness, also in respect of the sales network.

Net income for the year was 155 million euro, compared with 145 million in 2007, and 7.3% of sales (7.1% in 2007).

Compared with December 31, 2007, working capital increased by 91 million euro, due to the combined effect of the increase in net trade receivables, associated mainly with the growth in apparel sales, the increase in inventories due to the greater incidence of the direct channel resulting from the greater number of companies consolidated and the increase in trade payables, which was also influenced by the new collection calendars and related production planning.

Capital employed grew by 192 million euro due to the increase in working capital commented on above and the net increase in tangible and intangible assets, relative in particular to gross operating investments in the year of 228 million euro and depreciation and amortization of 100 million.

Total net investments were 209 million euro (230 million in 2007) due largely to investments for the sales network, aimed in particular at the Italian, French and Spanish markets, as well as those in priority development countries such as India, Russia, the former Soviet Union and Turkey, and production investments, relating especially to the logistics hub in Castrette di Villorba (Italy) and the manufacturing facility in Tunisia.