Trend forecaster Mudpie joins forces with GlobalTex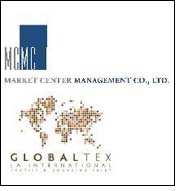 Market Center Management Company (MCMC), the management company of leading wholesale trade centers and trade events around the world, announced that Mudpie will be the official trend service for GlobalTex: LA International Textile & Sourcing Fair.

GlobalTex will launch April 28–30, 2009 at the Los Angeles Convention Center (LACC). GlobalTex is endorsed by the Textile Association of Los Angeles (TALA) and the California Fashion Association(CFA).

"Our partnership with Mudpie furthers our commitment to deliver a fresh show featuring superior trends," said Bill Winsor, president and CEO, MCMC. "Their experience and unmatched abilities provides us with more tools to best serve our customers."

Mudpie's mission is to design, distribute, sell and promote the world's leading trend information within printed products, online services and design consultancy. The company includes a range of services including: Mpdclick, a leading commercial online fashion trend forecasting service; Trendbooks, leading trend, graphic, print, pattern and colour forecasting books; and Consultancy, a consultancy team for full design process from presentations, trend boards and color direction to final graphic and garment ranges.

"As a trend analyst I develop trends looking at human behavior, art, architecture, street culture and consumer statistics," said Fiona Jenvey, CEO, Mudpie. "This information enables my team to produce accurate color directions more than 24 months ahead of the selling season. As the official trend service for GlobalTex we will provide an unbeatable range of trend information for spring/summer 2010 to attendees."

Jenvey founded Mudpie as a design consultancy in 1993, which today leads the industry in innovative trend information with its trend books for the contemporary women's, men's and children's wear industries. Jenvey has worked with clients including Warner Bros., Disney, Mattel, USA Pro and Pepe London.

Mudpie will lead the GlobalStyle trend displays throughout the show featuring the trend partners' contemporary approach to men's and women's wear as well as provide GlobalTex attendees the opportunity to purchase its trend books and online trend forecasting service. Mudpie consultant, Chris Brandt of The Patricia Brandt Company and West Coast agent for Mudpie, will conduct several seminars during GlobalTex discussing "Creative Utopia" – a look at the importance of alternative energy and its impact on fashion for spring 2010. The presentations will include trends of inspirational garments, prints, graphics and color.

Women's Trend Focus
Tuesday, April 28 at 1:30 p.m. Seminar Suite, South Hall, Hall G Mudpie presents an in-depth vision of global fashion trends for the young contemporary women's urban, casual and resort markets for spring 2010.

Children's Trend Focus
Wednesday, April 29 at 10 a.m.
Seminar Suite, South Hall, Hall G
Mudpie presents an in-depth vision of global fashion trends for the junior, children's and babywear markets for spring 2010.