'Levi's continues to perform relatively well in tough retail climate' - Mr John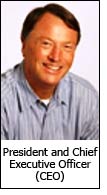 Levi Strauss & Co. (LS&CO.) announced financial results for the first quarter ended March 1, 2009 and filed its first quarter 2009 results on Form 10-Q with the Securities and Exchange Commission.

Highlights include:
Lower reported net revenues reflected the impact of a challenging global economy; a weak retail environment in most markets worldwide; and the substantial negative effect of currency compared to the prior year, which accounted for nearly half of the net revenue decline. Reported revenues also reflected the volumes lost due to the bankruptcies of two significant U.S. customers and lower performance of the Dockers brand. These factors were partly offset by increased sales from new company-operated and franchised stores.

The reported net income decline was driven by lower operating results. The company reported a strong liquidity position with approximately $431 million of total liquidity, including cash and cash equivalents, complemented by availability under a revolving credit facility.

"Our Levi's brand continues to perform relatively well in a tough retail climate," said John Anderson, president and chief executive officer. "Our sales growth in Asia Pacific demonstrates the advantage of our broad global footprint. Although our Dockers performance was disappointing, we finished the first quarter where we expected to be given the difficult operating environment. We are focused this year on gaining market share, controlling operating costs and investing strategically to strengthen our brands during the market downturn."

First-Quarter 2009 Highlights
• Gross profit in the first quarter decreased to $445 million compared with $545 million for the same period in 2008. Gross margin for the first quarter decreased to 46.8 percent of revenues compared with 50.3 percent of revenues in the same quarter of 2008. Gross margin was impacted by higher sales allowances and discounts and higher inventory markdowns, reflecting the company's actions to manage inventory during the quarter.

• Selling, general and administrative (SG&A) expenses for the first quarter decreased to $339 million from $359 million in the same period of 2008. A $24 million favorable impact of currencies was offset by a $4 million increase in SG&A expense. Lower advertising and promotion expense and a reduction in corporate spending helped offset increased pension expense and higher selling costs associated with the expansion of the company's retail network.

• Operating income for the first quarter was $106 million compared with $187 million for the same period of 2008, reflecting the company's lower revenue and gross margin during the period.

Regional Overview
• The net revenue decrease in the Americas was primarily due to the loss of Levi's and Dockers sales to U.S. customers who declared bankruptcy in 2008, weaker sales and higher sales allowances for Dockers products in the United States, and the advanced shipments in 2008 related to the ERP implementation. These declines were partially offset by higher Signature brand sales in the region.