Revenues from Fashion Jewellery decline at MBFG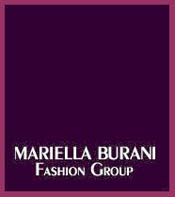 The Board of Directors of Mariella Burani Fashion Group Spa approved the consolidated financial results for the first quarter of 2009 which reflect:

REVENUES of € 171.2 million from €181.2 million in 1Q 2008, reflecting a decline of 5.5%;

EBITDA of € 10.0 million vs. € 29.1 million in 1Q 2008, in decline primarily as a function of margin declines in the Fashion Jewellery and Apparel divisions;

EBIT of € 5 million vs. € 24.8 million in 1Q 2008;

PRETAX LOSS of € 1.7 million vs. Pretax Income of € 16.7 million in 1Q 2008.

NET FINANCIAL POSITION RECLASSIFIED – Debt of € 272.1 million on March 31, 2009, vs € 256.6 million on December 31, 2008.

NET FINANCIAL POSITION IAS / IFRS – Debt of € 404.6 million on March 31, 2009, vs €401.5 million on December 31, 2008.

FINANCIAL HIGHLIGHTS – 1Q 2009
Consolidated revenues of €171.2 million compared to €181.2 million for the same period in 2008.

Revenues from the Leather Goods division (Antichi Pellettieri), that generated 64.3% of Group revenues, increased by 5,4% during the period, primarily attributable to the consolidation of Mandarina Duck and to the positive performance of the division's own brands, Braccialini and Biasia, and the licensed brands, Vivienne Westwood and Gherardini. In addition, revenues benefited from growth realised by the retail network (+13.7%) and in Italian (+4%) Eastern European (+7.2%) markets.

Notwithstanding the positive contribution from Antichi Pellettieri, the Group's consolidated revenues declined by 5.5%, reflecting the negative economic climate and its resultant impact on orders. While the Children's division continued to grow, the revenues of the Apparel division declined by 17.4%, primarily reflecting the deconsolidation of Compagnia della Seta during the period and lower revenues from Western European markets. Revenues from Fashion Jewellery declined by 42.7% during the period, mostly due to significant declines registered in Italian and Middle Eastern markets.

EBITDA of € 10 million with an EBITDA margin of 5.8%, reflecting the impact of revenue declines as well as the costs associated with the restructuring and re-launch of the Mariella Burani and Rene Lezard brands as well as the integration and re-launch of Mandarina Duck.

The Group's sales mix reflects:
• Leather Goods and Apparel divisions, which together generated over 90% of revenues;
• Export sales which generated 60.5% of revenues with emerging markets representing 35.3%, and US and Japan, together limited to 3% of revenues.
• Own brands which generated 79.7% of revenues;
• Direct distribution channels which generated 44.8% of revenues with the Group's retail network reflecting 18.6% of revenues.

EBIT of € 5 million, reflecting an EBIT margin of 2.9%.

Pretax Loss of €1.7 million, as compared to Pretax Income of €16.7 million from the same period last year.