TPG invests RMB 550 mn in shoe retailer Daphne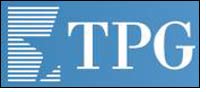 Daphne International Holdings Limited, the owner of the "Daphne" and "Shoebox" brands and a leading retailer of ladies' footwear in the PRC, announced that the Company has entered into an agreement with TPG Capital ("TPG"), under which TPG will make a strategic investment in Daphne through the subscription of RMB 550 million convertible bonds with warrants.

Mr. Chen Ying-Chieh, Chairman of Daphne said, "We are delighted to have TPG as our strategic partner. We believe that TPG shares the same strategic vision of our Company and expect this partnership to not only help us in further solidifying our leadership position in the domestic market in China but also contribute to transforming Daphne to become a world-class company."

Mr. Chen Hsien Min, Managing Director of Daphne added, "We view this as a long-term partnership and intend to work closely with TPG to further strengthen our financial management, operational efficiency and corporate governance. We will also fully leverage TPG's global network to explore new opportunities and enhance Daphne's overall competitive position in the marketplace."

Under the agreement, TPG has agreed to subscribe for unsecured convertible bonds due 2014 in the aggregate principal amount of RMB 550 million. The bonds carry an annual coupon of 3.125% payable semi-annually, and will be convertible, subject to certain conditions, into Daphne's new ordinary shares at an initial conversion price of HK$3.50 per ordinary share. The bonds will be redeemed at par if not converted.

In addition, TPG will receive 100 million warrants with the right to subscribe for one ordinary share each, with an initial exercise price of HK$4.00 per warrant. The warrants have a maturity of five years. If exercised in full, TPG will receive 100 million new ordinary shares in Daphne.

TPG will hold 278,510,572 ordinary shares, equivalent to approximately 14.5% of the total enlarged issued share capital of Daphne, assuming the bonds are fully converted and the warrants are fully exercised.

Upon closing, the Company will receive the US-dollar equivalent of RMB 550 million (or approximately US$81 million) of gross proceeds from the issuance of the convertible bonds with warrants which will be used for further expansion of its "Daphne" and "Shoebox" store network in the PRC. In addition, the Company expects to raise a further HK$400 million (or approximately US$52 million) upon the full exercise of the warrants, which will be used for general working capital purposes.

Ms. Mary Ma, Managing Director of TPG said, "We are confident in the long- term growth prospects of the consumer retail sector in China. We believe that Daphne, with its widely recognized 'Daphne' and 'Shoebox' brands, has every ingredient needed to grow from strength-to-strength and to accomplish even greater success in the future."

Mr. Stephen Peel, Managing Partner, Greater China, Eurasia, India and SE Asia of TPGadded, "This investment is consistent with TPG's philosophy of supporting high-growth Chinese consumer-oriented companies to achieve world- class operating standards. We believe our capital and operational expertise will contribute to a successful partnership with Daphne."