Luxottica agrees to buy 40% of Multiopticas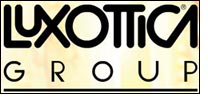 Luxottica Group S.p.A., a global leader in the designing, manufacturing and distribution of fashion, luxury and sports eyewear, and Multiopticas Internacional S.L., a company that currently owns over 390 eyewear stores operating under the GMO, Econoptics and SunPlanet retail brands in Chile, Peru, Ecuador and Colombia, entered into an agreement pursuant to which Luxottica will acquire a 40 percent participation in Multiopticas Internacional. In addition, this agreement significantly strengthens the commercial relationship between the two companies.

This transaction, which is worth approximately Euro 40 million, marks Luxottica's entry into the retail business in South America, a region with excellent growth potential and where the Group already has a solid presence through its wholesale network.

"The agreement with Multiopticas is strategically important in two ways," said Andrea Guerra, Chief Executive Officer of Luxottica Group. "On the one hand, it enables us to establish from day one a meaningful position in retail in this key region with an established network and a well-defined growth plan, on the other it provides us with an opportunity to strengthen the positioning of our brands and Luxottica's business overall across the region."

"We are delighted and very satisfied to start our cooperation with Luxottica in the South America eyewear market," added Jose Luis Carceller, Chief Executive Officer of Multiopticas International. "We recognized Luxottica as the leading company in our business and we look forward to establish a long and productive relationship with Luxottica in the future."

Under the terms of the agreement, which is expected to close by the end of June, Luxottica will have a call option for the remaining 60 percent of Multiopticas Internacional. The call option will be exercisable by the Group between 2012 and 2014 at a price to be determined on the basis of Multiopticas' sales and EBITDA values at the time of the exercise.

Multiopticas is currently present in South America with 393 stores, as follows: 193 stores in Chile, 100 in Peru, 39 in Ecuador and 61 in Colombia. In 2008, these stores posted total sales of approximately Euro 60 million. In 2009, the Company expects to open an additional 90 stores in the region.

Luxottica Group S.p.A.