Claire's CEO pleased with Q1 performance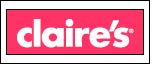 Claire's Stores Inc, a leading specialty retailer offering value-priced fashion accessories and jewelry for kids, tweens, teens, and young women ages 3 to 27, reported its financial results for the 2009 first quarter, which ended May 2, 2009.

First Quarter Results
The Company reported net sales of $293.1 million for the fiscal 2009 first quarter, a 10.4% decrease from the 2008 fiscal first quarter. The decrease was primarily attributable to the effect of foreign currency exchange rate changes and a decline in same store sales, partially offset by new store sales. Sales would have declined 2.4% excluding the impact from foreign currency rate changes.

Consolidated same store sales declined 2.3% in the 2009 fiscal first quarter. A decline in average transactions per store of 2.9% was partially offset by an increase in average transaction value. The increase in sales per transaction reflects our strategy to increase average ticket prices through "good, better, best" price tiering, while maintaining an attractive entry price point within our "good" tier.

The decline in the number of transactions reflects weaker traffic. In North America, same store sales decreased 2.9%, with sales at our Icing brand outperforming Claire's. European same store sales declined 0.9%. We compute same store sales on a local currency basis, which eliminates any impact from changes in foreign exchange rates.

Chief Executive Officer Gene Kahn commented, "We are pleased with our performance in the first quarter relative to other retailers and with the progress we made on our 2009 company priorities. However, our sales continue to be negatively impacted by the difficult global economic conditions.

In the first quarter, we continued to benefit from our Cost Savings Initiative that began in 2008. We achieved our expense savings objectives during the first quarter, reducing Selling, General and Administrative expenses by $11 million, net of foreign currency effect. These reductions in costs allowed us to increase our Adjusted EBITDA by $2 million, or 6%, compared to last year, despite experiencing a decline in sales. We believe we remain on track to achieve our 2009 cost savings objectives.

After Easter, our business began to soften and fell more in line with other retailers who recently reported their May sales. This trend has continued, as thus far in the second quarter our same store sales have been running in the negative high single digits. We remain committed to prioritizing, simplifying, and focusing our efforts to continue to improve our merchandise offense, to drive same store sales performance, and reduce costs which should allow us to maximize cash flow and help us achieve our operating objectives."

Gross profit percentage increased 100 basis points during the fiscal 2009 first quarter to 48.4% compared to the fiscal 2008 first quarter of 47.4%. The increase included a 90 basis point improvement in merchandise margin and a 30 basis point decrease in buying cost, partially offset by a 20 basis point increase in occupancy cost. The improvement in merchandise margin was due to increased initial mark-up on purchases and reduced freight and shrink related costs.