Target back-to-school/college wardrobe meets students' needs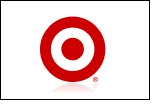 Families everywhere are gearing up for the busy Back-to-School and Back-to-College season. Target makes it easy and affordable for students and their parents to buy all the must-haves before that first homeroom bell rings. From school supplies and trendy fashions, to high-design dorm room decor and high-tech gadgets, Target has the pulse on what's hot among today's style-conscious kids, teens and young adults as well as the right prices for their budget-minded parents.

"At Target we know that the Back-to-School and Back-to-College season can be hectic for families," says Kathee Tesija, executive vice president, Target. "We strive to make it easy for families by offering the convenience of one-stop shopping and a wide product assortment of affordably priced and stylish products that meet students' needs from kindergarten through college."

Target offers discerning students several exclusive collections across the school supplies, fashion and dorm design categories. Beginning this month, Italian artist and Tokidoki founder Simone Legno brings his cool, anime-inspired notebooks, binders, highlighters and backpacks to Target.

On the fashion front, boys and young men can get a fresh fall wardrobe at bargain prices with new designs from the Shaun White 4 Target collection. The recently launched Dror for Target collection, a limited time only collection by famed designer Dror Benshetrit, offers a variety of multi-functional and space-saving solutions for dorms sure to get straight "A"s from college co-eds.

In addition to exclusive designer collections, Target continues to offer a new and exciting range of products that will make a splash with students. Target trend-spotters have covered all of the bases from fashion to school supplies; and, thrifty parents can feel good about getting their kids the latest styles at prices that will not break the bank.

Back-to-School Trend Forecast
Fashion
This fall children want clothing that reflects all of the latest trends. Girls want to dress up in zippered 80s style leggings and rock-inspired T-shirt and vest combos from Xhilaration. Boys will channel workwear-inspired looks from Cherokee. Denim still reigns supreme in the hallways with embellishments and appliques for girls and vintage and distressed styles for boys from Mossimo for Target.

School Supplies, Organizational Tools & Backpacks
School supplies are reinterpreted this season with an eco-chic spin that is light on the planet and the wallet. Target carries adorable Ecogear Organic Cotton Ecozoo backpacks in animal shapes for the youngest students and totes made of reclaimed juice pouches for sophisticated tweens and teens.

Technology
Gadgets and the newest computer accoutrements are important for kids in and out of the classroom. Economical Microsoft computer accessories, help kids tackle their homework while Flip Mino HD video cameras and Skullcandy iPod docks bring technology and entertainment at kid-sized prices.