Levi Strauss to remain in San Francisco city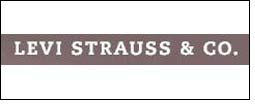 Levi Strauss & Co. (LS&CO.) CEO John Anderson and San Francisco Mayor Gavin Newsom announced that Levi Strauss & Co. will renew its lease at Levi's Plaza in San Francisco, the city where the globally famous company was founded more than 156 years ago.

"We are delighted that Levi Strauss & Co. will remain in the city where it was born during the California Gold Rush more than 156 years ago," said John Anderson, president and chief executive officer. "Levi Strauss was a visionary and an innovator, and it all began here in San Francisco in 1853. Levi was committed to ethical business practices and giving back to his new community. The company he created is now known the world over and people on every continent associate it with the city of San Francisco."

When San Francisco Mayor Gavin Newsom and his staff learned that Levi Strauss & Co. was considering a lease renewal, the mayor's office began working with company officials to make sure they were aware of the programs and services that make San Francisco an attractive place to do business. They introduced the company to city programs and services and helped the company better leverage the city resources they were already utilizing. For example, the mayor's office connected the company with money-saving energy efficiency and recycling programs, and workforce training dollars.

"We are thrilled that Levi Strauss & Co. has decided to renew its lease for its headquarters at Levi's Plaza. There is only one place that a historic company like Levi Strauss & Co. should be located. That's right here in San Francisco where it all started during the Gold Rush," said Mayor Gavin Newsom. "Levi Strauss & Co. has gone on to become an iconic company known by consumers around the world and people closely associate the company with its historic San Francisco heritage. Visitors come from around the world to see the company's headquarters and experience this rich history."

Levi Strauss & Co. has informed its landlord, Gerson Bakar & Associates, that it will renew its lease at its current location, 1155 Battery Street – also known as the Levi's Plaza – for a 10-year period. The company's decision to remain at its Battery Street headquarters means its century-and-a-half legacy as a San Francisco company will continue.

The company has long been deeply involved in the local community, tracing back to its founder, Levi Strauss. Strauss made his first charitable donation, to a San Francisco orphanage, just a year after establishing his new business. Since the 1970s, the company's Community Involvement Teams have donated tens of thousands of volunteer hours each year to San Francisco nonprofit organizations and the Levi Strauss Foundation has matched the volunteer time with cash grants. During the company's annual Community Day this past May 1 (501 day), the Levi Strauss Foundation gave nearly $200,000 in grants to 29 nonprofit organizations in San Francisco. In addition, thecompany's employees annually participate in the San Francisco AIDS Walk in the Golden Gate Park. Last year employees raised more than $80,000 for the event.