Shop for Change: India opening its doors to fair trade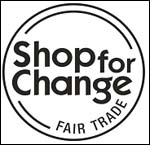 With consumers today becoming far more discerning than ever, they are not just looking for the best bargains but also for products that represents their values. Market research suggests that sophisticated Indian consumers are already placing importance on whether products are sourced ethically and sustainable.

"Shop for change fair trade" an NGO was created to build successful international models of fair trade certification. Simply put, the shop for change label helps consumers differentiate fairer products from others. It has developed a set of standards for producers and companies that adhere to its strict social economic and environmental principles.

Speaking exclusively to Fibre2fashion, Mr Seth Petchers, CEO and Chief Advisor, Shop for Change clarified that Tradecraft Exchange and International Resources for Fairer Trade launched Shop for Change Fair Trade, which is now a separate, independent NGO (registered as a Section 25 not-for-profit company).

Fibre2fashion further asked him to elaborate on this new Indian standard Shop for change, a certificate that consolidates the first step towards carving a fair trade market in India, to which he said, "Shop for Change Fair Trade helps poor cotton farmers who struggle to earn a decent income from their crop to sell directly to buyers, improve incomes, and grow using more environmentally friendly practices".

He added by saying that, "With concern growing in India for people and the planet, the time has arrived to bring fair trade products to our own consumers, The Shop for Change label on a product means that cotton farmers received a premium to improve their production and that eco-friendly growing practices are followed".

Pinpointing leading manufacturers, retailers and designers, he cited examples like Starbucks, Cadbury, Wal-Mart, Tesco, Rogan Gregory, Topshop and Edun (founded by Bono and wife Ali Hewson) who are already selling fair trade products in Europe, UK and United states.

Moving on to the next question we asked Mr. Petchers about how an Indian manufacturer (garment, fabric, home furnishing) can become a part of this campaign to which he replied by saying, "Similar to the European and Western countries, even Indian customers will be increasingly on the lookout for the Shop for Change Fair Trade label on their textiles, and therefore tapping this market trend, the companies can capitalize on the differentiated status which in return can impart a brand image boost by increasing customer loyalty".

He said that by sourcing fabrics made from Shop for Change certified cotton, companies that partner with Shop for Change can use our Shop for Change certified label on their textile products".