FASH 2010: 'Privacy' of fashion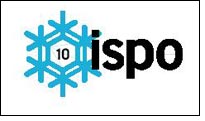 ispo 10 welcomes visitors from February 7th to 10th, 2010 not only with new products and highlights from the sporting goods and sports fashion industry, but also offers a multi-faceted side event program. In addition to established events such as the snow ice & rock summit presented by Marmot or the various ispo Awards, the exposition offers a number of new and innovative platforms and conferences.

For example, the 7Skygreenroom; a platform got board_ispo brands manufacturing their sports apparel with reduced energy and resource consumption. The manufacturer's level of involvement in eco-friendly activities is evaluated according to a special rating system developed for apparel with the help of a number of eco-certificates. At the 7Skygreenroom exhibitors like Zimtstern, Patagonia, and Mountain Rider will present their products to international visitors as well as have a chance to meet and find new inspiration. The accompanying conference "Wie man grün produziert" ("The how-to of 'green' production") will be held on Tuesday, February 9th at 10 am in room A32, hall A3. Another seminar on the related topic "bluesign" is scheduled for Sunday, February 7th at 3 pm and Tuesday, February 9th at 11 am in room B13, hall B1.

Due to the increasing popularity of Snowparks - another important topic related to sustainability and climate change – ispo created the first European Snowpark Conference for snowboarders, Freeskiers and park shapers. It is a get-together for the organizers of the top Freestyle snowparks and resorts, to discuss the latest trends, technologies, business management, and events, as well as safety standards for construction and maintenance of kickers, half pipes, and rails.

The European Snowpark Conference will be held in hall A1.128. For the second time the board_ispo shop summit will feature the motto "Modern Shop Strategies". At this event snowboard retailers have the chance to get together in a relaxed environment and to exchange ideas and know-how. In addition to this contact network the summit also endorses productive encounters with experts:every day an expert is on hand to answer questions or give advice, and the "Extension Pack" provides additional information on current issues such as marketing on Facebook, Twitter or other social networking sites. More inspiration is to be had from the "New Blood Activists". These individuals, companies or organizations endorse the search for new snowboard athletes. In addition, the summit offers a Job Agency and the presentation of the ispo Boardsports Awards. The board_ispo shop summit is located in hall A1. 222.

In order to satisfy the ever growing Freeski/Freeride market this year's ispo will feature a special hall designated to this sport. The new Retail Station is a platform for all retailers and important groups from this scene. This platform uses existing concepts to show how retailers can successfully implement the topic of Freeski/Freeride at POS or online. Interested retailers should not miss a visit to the Retail Station in hall A3 to find new inspiration for his/her own store. Yet Retail Station not only puts a spotlight on retail, but covers other important tools such as events, community, media, and riders. Retail Station presented by Freeride World Tour will be available from February 7th to 10h, 2010 in hall A3.318.