Shantanu & Nikhil to create adidas Style Essentials line - 'S&N'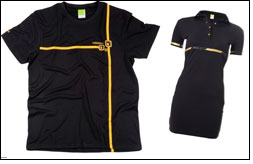 adidas India has announced the launch of its young, fresh and vibrant line of casual wear, adidas Style Essentials in the country. Targeted at style-adopting youth, the new sport-inspired collection including footwear, apparel and accessories, offers new styles that reflect the latest fashion for teenagers. The company has also tied up with renowned designer duo, Shantanu & Nikhil to create an exclusive range for the brand, called 'S&N'.

The company has already opened 20 exclusive stores for the brand nationwide and plans to reach 100 exclusive stores by the end of 2010. The exclusive stores present the collection in a trendy and inviting format offering the consumer a highly stylized, young and fresh feel. The S&N line would be positioned independently within select adidas Style Essentials stand-alone store concepts, thereby giving S&N an exclusive creative positioning in both apparel and accessories.

adidas Style Essentials debuted in the U.S. and China in July 2008 and is now expanding to most European and Asian markets. adidas Style Essentials is distinct from the company's existing brands i.e. 'adidas' for Sports Performance and 'adidas Originals', the premium lifestyle brand.

adidas Style Essentials , the sports inspired fashion brand is developed to offer something entirely different for the fashion forward youth. Fresh colours, silhouettes and styles define the new collection with apparel, footwear and accessories for both men and women. The S&N line is an amalgamation of original Shantanu & Nikhil style of drapes with a sporty influence along with the iconic 3-Stripes.

Speaking about the launch, Andreas Gellner, Managing Director, adidas India said, "We are extremely excited about launching adidas Style Essentials in India as the young consumer here has become more and more fashion conscious over the years. This consumer segment has always been important for us and with this range we are further addressing their specific lifestyle needs. By constantly introducing new styles, this collection will be fresh and young, bringing trends quickly to suit each consumer".

"We are extremely excited about our association with Shantanu & Nikhil for adidas Style Essentials. Their fresh design sensibilities and our sportswear legacy make it an irresistible lure for the fashion forward Indian customers", he added.

"As we celebrate a decade in the fashion industry this year, we are proud to partner with iconic sportswear brand, adidas. Our association with adidas Style Essentials is an endeavour to create the world's best sports meets lifestyle prêt-a-porter brand based on superior designs, immaculate quality, great scalable marketability and accessibility, without actually having to compromise on the affordable luxury design philosophy of both the brands", said, Shantanu Mehra.

"We have always designed collections keeping the young, the well-traveled, the experimental global Indian in mind. Our philosophy of strong tailored silhouettes and drapes, both for men and women, will be high on style even this time around. The S&N collection is going to be reflective of a primarily sporty lifestyle with the original Shantanu & Nikhil style of drapes. Each collection designed for adidas Style Essentials will have a strong inspiration, including the amalgamation of drapes with a sporty influence and the inclusion of the iconic 3-Stripes on the clothes", said, Nikhil Mehra.