maurices in search of Main Street Model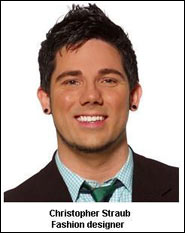 maurices is putting out a nationwide casting call of sorts. The young women's retailer is looking for 12 real girls in all sizes to model maurices clothing, and the runways for the photo shoots will be the models' hometowns. The models will be selected through maurices Main Street Model Search.

"Fashion, small towns and community involvement are the heart and soul of maurices," says Brad Hartmann, maurices vice president of marketing. "Last year through our Small Town Charm campaign, we flew professional models into charming communities across America from St. George, Utah; to Miles City, Mont.; and Meridian, Miss., to Brunswick, Ga. The photos showcased our seasonal fashions as well as these beautiful locations. This year, the exciting twist is that we'll be highlighting hometown girls in their hometowns for our fall, holiday and spring campaigns."

Women ages 18 and older can enter the maurices Main Street Model Search online. They'll need to upload photos and a video about themselves. They'll also need to answer a few questions about why maurices should select them and what makes their hometown special. Full model contest rules should be reviewed before entering.

Fashion designer Christopher Straub from Lifetime's Project Runway will lead the judging panel. "His passion for fashion and sense of style are a great fit for maurices Main Street Model Search," says Hartmann. He adds that Straub also understands how exciting national exposure can be, and he can help guide winning models through this journey.

Straub says he sees beautiful women in all shapes and sizes and was inspired when maurices approached him about this model search. "Being in the fashion industry I have so many aspiring models who come up to me. They say, 'I'm not your typical model -- I'm not 6' tall and thin -- is there a place in the modeling world for me?' I think it's amazing that maurices is providing this chance for real girls of all sizes to have their dreams come true." In addition to his involvement with maurices Main Street Model Search, Straub is working on product design and development for maurices.

Judges will select models based on appearance, written and video responses, and their representation of the maurices' image. The top 12 models will each receive a photo shoot in their hometown and national exposure at maurices store locations, www.maurices.com, mailers and social media; $1,500 in maurices clothing; and a Flip Video camera to capture their path to becoming a maurices model. maurices will also work with each model to select a nonprofit organization in her hometown to receive a $7,500 charitable makeover.

Women can enter online now through April 7. Online voting is open from April 10 through 24, with each voter receiving a coupon for 20 percent off at maurices and a chance to win maurices' gift cards. Online voting will narrow the field of contestants to 50, and then maurices will select 20 models for afinal casting call in Minneapolis, Minn., on May 5 and 6. The top 12 models will be announced May 9.