Fibre2Fashion partners Nasdaq's GlobeNewswire distribution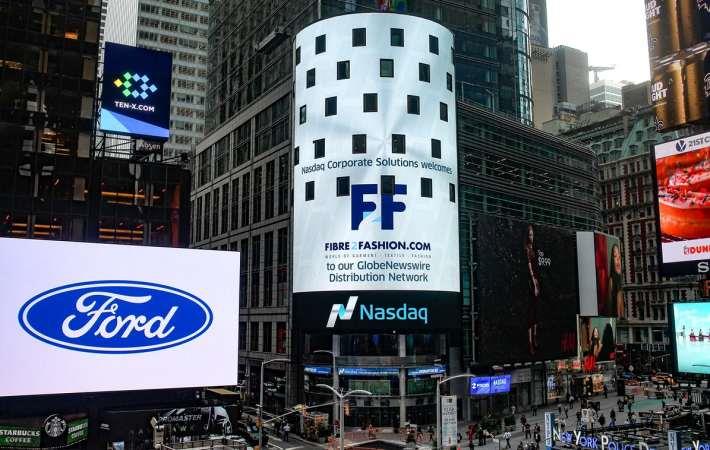 To mark the beginning of Fibre2Fashion's partnership with Nasdaq's GlobeNewswire through which companies publish their news, the Nasdaq Tower in Times Square, New York, featured Fibre2Fashion (F2F). This partnership will enable F2F readers to gain real-time access to additional industry information, coming directly from Nasdaq's clients. "The content being provided by GlobeNewswire complements our website and will definitely be of interest to our readers," says Fibre2Fashion executive director Jose Daniel.
Aimed at bolstering and serving the
textile
fraternity, Fibre2Fashion Pvt. Ltd is a market driven B2B portal. Since its inception in 2000, Fibre2Fashion.com has helped foster the business of several small, medium and large companies and enterprises. Besides providing effective business solutions, F2F also offers textile based information through its informative articles, news, analytical market reports on fibre and
feedstock
and various print features.
Fibre2Fashion News Desk – India