Fitch cuts global growth forecasts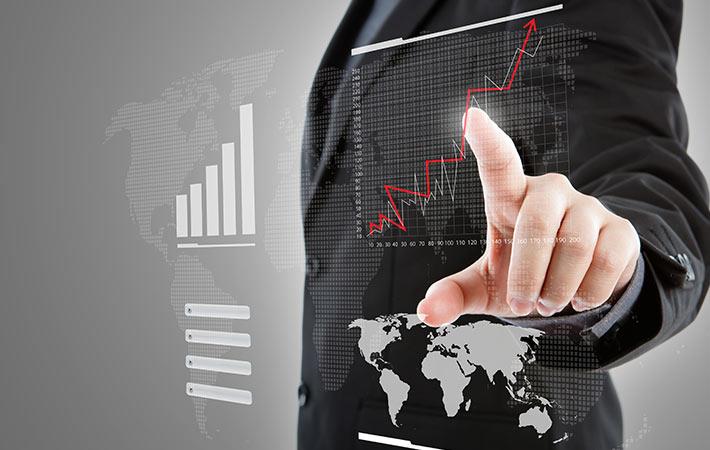 Global rating agency Fitch has made widespread downward revisions to growth forecasts in its latest Global Economic Outlook (GEO). While the biggest revisions have been to emerging market commodity producers - namely Brazil, Russia and South Africa - there have also been sizeable revisions in advanced economies. The breadth of the revisions is notable; however, it still leaves the growth outlook considerably above global recession territory.

But Fitch maintained its growth forecast for India at 7.5 per cent this fiscal and sees higher growth over the next two financial years. However, 8 per cent growth will remain elusive in the short term, it said.

"The investment slowdown in China and sharp expenditure compression in major commodity producing countries continue to reverberate around the world economy," said Brian Coulton, Chief Economist at Fitch.

Fitch had forecast growth in advanced countries as a whole at 1.7 per cent in 2016 down from 2.1 per cent in December's edition of the GEO. For emerging markets, 2016 growth is now pegged at 4 per cent, down from 4.4 per cent in December. The equal revisions for both the advanced and emerging country aggregates breaks the previous pattern of forecast changes, whereby weakening emerging market prospects were associated with much smaller downward revisions to the advanced country outlook. This reflects the fact that external and energy sector shocks are now having a clearer negative impact on advanced economy growth than previously anticipated.

"With emerging markets at the epicentre of these shocks and now accounting for 40 per cent of world GDP it is legitimate to ask whether the world will see, for more or less the first time in recent history, an emerging market led global recession. However, we believe several factors mitigate this risk," Coulton added.

Firstly, labour market conditions in many of the major advanced economies look quite robust. Along with the benefits of lower oil prices on real incomes, this should help support consumer spending in rich countries and cushion the shock. Advanced economies look to be beyond the worst of the private sector deleveraging forces that held back domestic demand growth in the years following the global financial crisis. Furthermore, the impact of fiscal policy on growth in the advanced economies is currently less restrictive than it has been in the last few years.

According to Fitch's Global Economic Outlook It is also important to recognise heterogeneity within emerging markets. Among the larger emerging market economies India, Poland, Turkey and South Korea are all large net commodity importers and stand to benefit in real income terms from the fall in commodity prices, as does China. Finally, on China itself, despite the considerable challenges it faces, there look to be sufficient policy levers available and enough diversity in growth drivers to avoid a hard landing in 2016.