FM Arun Jaitley's press conference: Highlights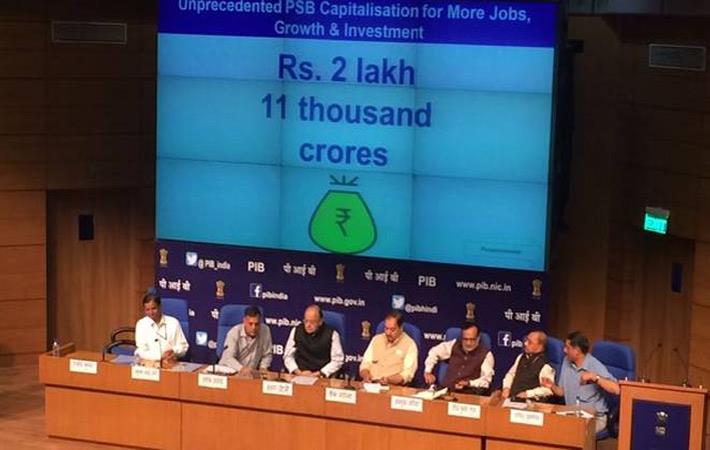 India has remained one of the fastest growing economies in the world for the past few years, and there are strong macroeconomic fundamentals, Union finance minister Arun Jaitley said at a press conference today. India's foreign reserves have crossed $400 billion in 2017, compared to $100 billion last year, economic affairs secretary Subhash Garg said at the meet.

Main points of the press conference:
Effective and targeted government spending is the main priority of the government.
Under the BharatMala programme, 34,800 km of roads are to be constructed with an investment of Rs 5,35,000 crore. About 2,000 km of coastal roads to be constructed in Phase I of Bharat Mala.
Saubhagya - Pradhan Mantri Sahaj Bijli Har Ghar Yojana – universal electrification launched to ensure last mile connectivity and electricity connections to all remaining unelectrified households in the country by March 2019. Outlay proposed Rs 16,320 crore involving GoI support of Rs 12,319.50 crore.
Strong banks are the need of the hour. Government announces public sector banks' capitalisation plan of Rs 2,11,000 crore, of which Rs 1.35 lakh crore will come from recap bonds and Rs 76,000 crore from budgetary support and market-raising. This will improve lending capacity of banks.
Further banking reforms on cards. Performance and potential of banks would be watched.
Number of registrations under GST up by 35 per cent compared to the pre-GST months, which is a positive sign.
The net impact of all steps announced today is likely to strengthen private investment, and in turn give a boost to job creation.
Fibre2Fashion News Desk – India