Public offering of Spirit Aerosystems at $28.62/share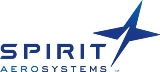 Spirit AeroSystems Holdings, Inc. announced the pricing of a public secondary offering of 6,189,794 shares of the Company's class A common stock at a public offering price of $28.62 per share.
The Company will not receive any proceeds from the offering, and the total number of shares of common stock outstanding will not change as a result of this offering.
The shares are being offered primarily by affiliates of Onex Corporation ("Onex") and current and former members of management of the Company. Onex is expected to maintain voting control of the Company following this offering. The shares are being offered pursuant to an automatic shelf registration statement filed on April 7, 2011 with the U.S. Securities and Exchange Commission ("SEC") on Form S-3.
Barclays is acting as underwriter for the offering. The offering is expected to close on March 10, 2014, subject to customary closing conditions.
Spirit AeroSystems