SIMA urges govt to make cotton coastal transport viable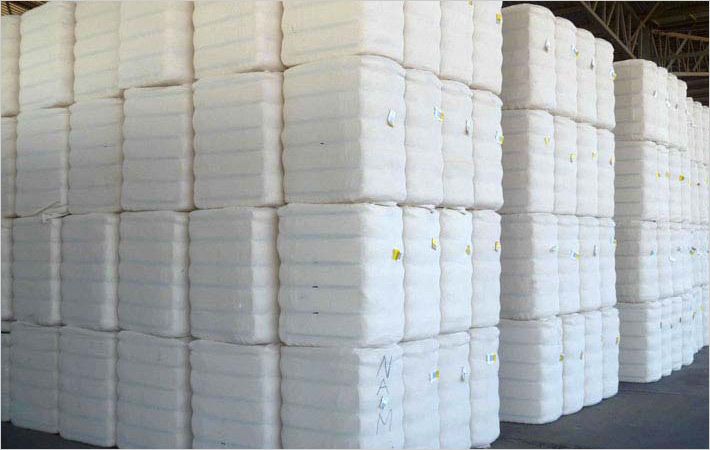 The Southern Indian Mills Association (SIMA) has urged the Union Government to relax Cabotage rule and permit foreign flag vessels to transport cotton from ports in Gujarat to either Tuticorin or Cochin ports, so that the freight charge could be decreased by 50 per cent of the existing cost.

According to SIMA, due to steep increase in lorry freight, transportation of cotton by road had become unviable as the current lorry freight fare for transporting cotton from Gujarat to Tamil Nadu is Rs 865 per bale of 170 kgs each.

On the other hand, Indian shipping vessels charge Rs 672 per bale for transporting cotton from Gujarat to Tamil Nadu which is higher than the fare of Rs. 433 per bale for transporting cotton from West Africa to Tamil Nadu.

"Currently, the mills are spending Rs 85,000 to transport 100 bales by lorry from Gujarat to Tamil Nadu, whereas, China is able to transport 150 bales of cotton from Gujarat to Shanghai at $100-$350 using empty cargo vessels returning in the same route,", the SIMA chief, T Rajkumar said.

He added, "Tamil Nadu produces only 500,000-600,000 bales of cotton per year against its annual requirement of 12.0 million bales, while Gujarat, which has 2.75 million spindles, consumes only around 1.5 million bales a year out of its annual production of over 10.0 million bales."

"To fill the gap in supply and demand, Tamil Nadu mills procure over 10.0 million bales of cotton from other states, especially from Gujarat and Maharashtra," he informed.

Tamil Nadu accounts for one-third of the textile business in the country and the textile mills in the state account for 44 per cent of the total spinning capacity of the country and 60 per cent of its yarn exports and altogether the mills earn the country a total foreign exchange of over Rs. 75,000 crores.

To solve this long pending issue, the director-general of shipping convened the first stakeholders meeting on December 11, 2014 wherein Indian National Shipowners' Association (INSA), SIMA, CITI, TEXPROCIL, Cotton Association of India (CAI) and the Textile Commissioner participated.

At this meeting, it was decided to have mutual discussions between SIMA and INSA to come to an understanding to make domestic coastal shipping cost effective, as relaxation of Cabotage Rule would affect the Indian shipping industry.

Following this meeting, further meetings between SIMA and INSA representatives revealed that Indian shippers have to pay duty on bunkers consumed and other taxes which are not applicable on a foreign shipping company and other issues which were the root causes for higher rates charged by Indian shippers.

A joint memorandum was sent to the Ministry of Shipping and also to Ministry of Textiles in February seeking certain concessions and relaxations in the forthcoming budget for the Indian shippers so as to bring down the cost of cotton transport on par with foreign shippers.