2014/15 global cotton output down 1%: USDA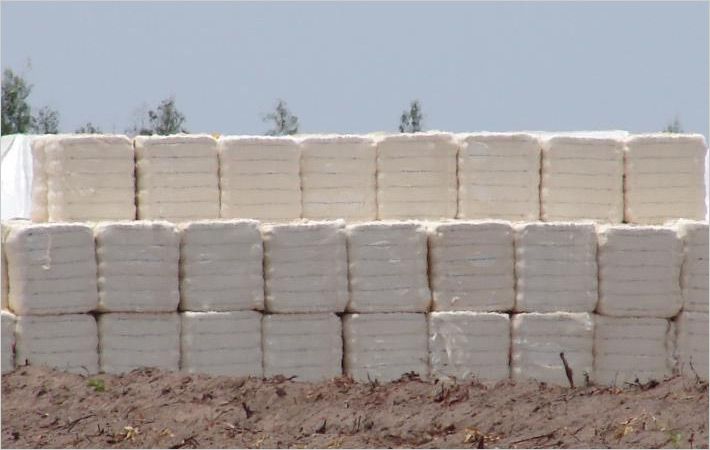 As per the latest report of the USDA, global 2014/15 cotton production is projected at 119.2 million bales, 1 per cent below last season.

China and India account for half of the world crop, each contributing an estimated 30 million bales of cotton production in 2014/15.

"As world prices have fallen, global production has followed and has declined for three consecutive seasons to its lowest since 2010/11, with harvested area being the second lowest in 4 years," the report said.

Global yield is estimated at 762 kg/hectare this season, 5 per cent below 2013/14 and similar to 2010/11.

USDA's April increase of 216,000 bales to the US crop and higher production for Mexico of 146,000 bales and Pakistan 100,000 bales were more than offset by a 500,000 bales reduction for India.

Production in Uzbekistan was also reduced in April but mostly offset by an increase for Greece and in 2014/15, with only the US, Pakistan and Turkey projected to have larger production than in 2013/14.

The USDA estimates world cotton consumption in 2014/15 at 111 million bales, 2 per cent or 2 million bales above the preceding season.

Although rising for the third consecutive season, global mill use continues to be below production, with Chinese mill use projected to be only slightly higher in 2014/15 after 4 consecutive years of decline.

Mill use in China is forecast at 35 million bales this season, compared with 34.5 million bales in 2013/14 and as against 50 million bales in 2009/10.

Policies in China continue to make cotton yarn imports a viable option for textile mills, with India, Pakistan, and Vietnam being the leading cotton yarn suppliers to China.

India's 2014/15 cotton consumption is projected at a record 24.2 million bales, an increase of 200,000 bales from March, as higher imports and lower exports ensure adequate supplies to mills.

India's cotton mill use in 2014/15 is about 3.5 per cent above 2013/14 and Pakistan is forecast to use 10.6 million bales of cotton in 2014/15, again a 100,000-bale increase this month and 2 per cent above last season.

Vietnam, like India and Pakistan, is benefiting from China's cotton yarn import demand, with cotton mill use in Vietnam projected at a record 3.85 million bales in 2014/15, 70 per cent more from 2 years earlier.

Global cotton trade is projected at 34.3 million bales for 2014/15, 16 per cent below the previous season and 27 per cent below 2012/13.

China, which imported more than 20 million bales of raw cotton in 2012/13, is forecast to import only 7.5 million bales this season, the country's lowest since 2008/09.

At the current level, China will account for 22 per cent of global imports, compared with 35 per cent last season and 44 per cent in 2012/13.

The decline in China's imports is partially offset by increases in Vietnam, Bangladesh, Indonesia, and India.