Picanol unveils innovations in rapier & airjet weaving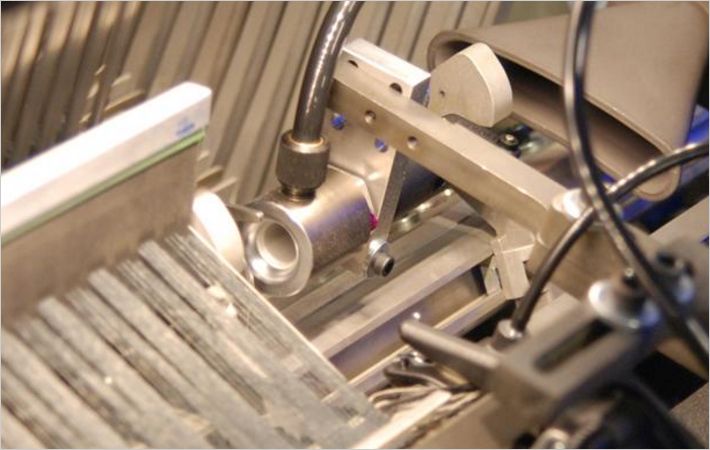 With just a few months to go before ITMA 2015, Belgium-based Picanol has unveiled innovations in rapier and airjet weaving technologies.

With the Canvas and Filter variant for OptiMax rapier, Picanol has extended the capabilities of its flexible rapier machine to handle heavier and very heavy fabrics such as spun canvas and filament filter.

When fitted on its rapier machine, the modules make it possible to weave up to 15 per cent heavier fabrics in terms of cover factor and weight per square metre.

"And yet these machines can also be used to weave standard fabrics at reasonably high speeds," Picanol explained in a newsletter.

The modules used on the heavy canvas & filter fabrics variant serve to increase the beat-up power and reinforce take-up and let-off so as to guarantee a stable beat-up line and minimum distortion in the fabric.

"For filter fabrics this means even porosity over the width of the fabric," it added.

According to Picnaol, the first customers who have modified their machines to weave canvas and filter fabrics with this new variant have reported excellent fabric properties and stable performance over time.

In airjet weaving technology, Picanol has introduced Automatic Relay Valve Drive (ARVDplus) to optimise the air consumption of its looms to use the available energy as efficiently as possible.

The ARVDplus automatically adapts the closing time of the relay nozzle valves according to the behaviour and air-friendliness of the filling yarn.

For maximum versatility, it offers three levels of automatic adjustment, low, medium or high to suit the type of filling yarn; each indicating how much the relay nozzle blowing times can be adjusted by the machine.

When activated from the machine's terminal, ARVDplus continuously monitors the main insertion parameters measured by the machine, such as the winding timings and filling arrival time.

These data are processed and evaluated and the valve blowing timings of the relay nozzle valves are adapted automatically.

The system reduces blowing times until it detects a possible unstable situation and then reverts to the optimal situation.

Listing out the advantages, it said that as the relay nozzles are responsible for 75 per cent of air consumption, optimising the timing significantly impacts the overall air consumption.

And by reducing the actual blowing time of the relay nozzles, the filling is less affected by high air pressure during the insertion cycle, which reduces damage and enhances the weaveability of weaker yarns.

The shortening of the relay nozzle valve timing is different for each valve, leading to the optimal working situation depending on insertion parameters.

All these factors put together result in air consumption savings of up to 12 per cent, which can be achieved depending on the type of filling yarn.