Asahi Kasei to show Cupro & Roica at Premiere Vision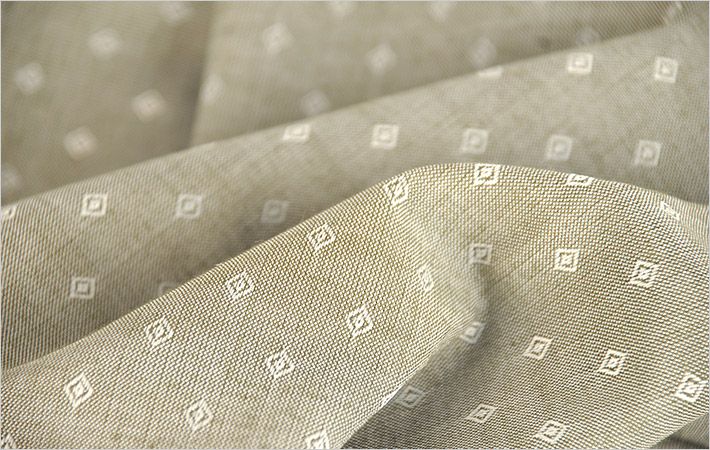 Japanese company Asahi Kasei will display its Cupro and Roica fabrics for fashion and sport at the Premiere Vision autumn Salon in Paris in hall 5-R, booth no. 91 from 15-17 September.

According to an Asahi Kasei press release, Cupro is a refined, matchless material with an exquisite touch and delivers its cool and sensual experience for all fashion items in the modern wardrobe.

Asahi Kasei is showing Cupro in three qualities that emphasise Cupro's unique and supple, skin connecting experience.

Cupro FF is of micro fine quality with extra softness, super-fineness and drape for new levels of weightless, silk-like luxury.

"It has a cool luxe touch of new dress weight veils, ceremonial sari materials and deluxe nightwear and a fluidity and lustrous optic that has a unique personality unequalled in the market," it added.

Also new is the matte filament thread, Cupro DF, which subtly seduces the fingertips with its petal soft, powdered touch.

"Practically it is completely opaque, protecting from UV, but its star quality emerges in its butter-soft, angel-skin finish, that's completely unique and original to Cupro," Asahi Kasei informed.

The third quality of Cupro is a new staple spun production that offers an everyday, luxury touch that is natural in feel with low pill luster.

"It is a practical response for modern underwear, essentials, sport and leisurewear that all benefit perfectly from Cupro's natural antistatic and heat regulating properties," it explained.

Supporting this new development program, and the growing demand for Cupro, Asahi Kasei will invest to ramp up Cupro production from 15,000 to 16,500 tons per year.

The Japanese company is also showing Roica, a premium stretch fibre that comes in a range of smart functions and which is supplied in two different qualities.

According to Asahi Kasei, Roica shapes comfort with quality, performance and fit, adding value with values everyday for every fashion need.

The first, Roica Eco-Smart has been designed to match the new era of environmentally responsible fashion and the unique elastomeric stretch function is dedicated to a new and more responsible manufacture.

It is an eco-friendly, stretch yarn that is fully GRS certified with environmental benefits and its manufacture uses more than 50 per cent pre-production industrial waste.

The second, Roica Colour Perfect is a high quality, first to market, dye-able to match stretch yarn that gives a beautiful, no sparkle, flawless and even matte finish to many products.