Financial markets take a hit as China again devalues yuan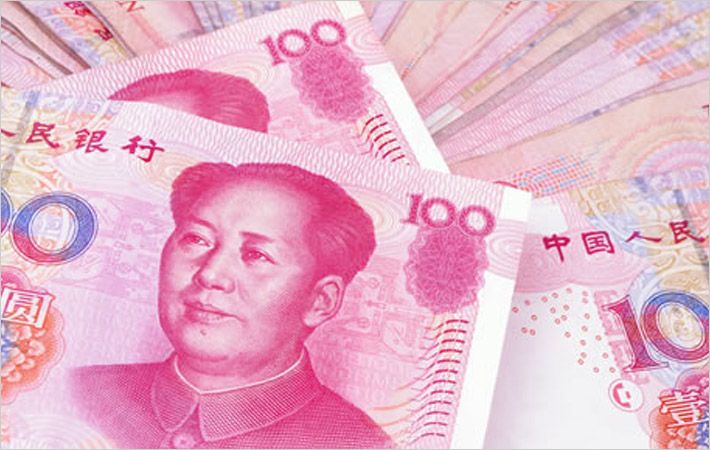 The world's financial markets were left stunned on Wednesday as China devalued the yuan for the second consecutive day, sparking fears that the world's second largest economy is in worse shape than suspected.

The currency hit a four-year low after the People's Bank of China set the yuan's daily midpoint even weaker than in the devaluation on August 11.

As the ripple effect spread the world, the Indian rupee fell over 1 per cent to 64.92 per dollar on Wednesday, a level last seen in September 2013 when the country was struggling with high current account deficit. The rupee's tumble comes amid a sharp decline across emerging market currencies.

The BSE Sensex traded 100 points lower, while the 50-share Nifty index hovered around the key 8,400 levels. Shares in companies that export to China came under sharp selling pressure for a second straight day.

Despite the Chinese central bank saying that Tuesday's move was a "one-off depreciation", the rapid drop in the value of the yuan by almost 4 per cent in the last two days has sparked concerns that Beijing has embarked on a damaging currency war.

Stocks, currencies and commodities came under heavy pressure as money managers feared it could ignite a currency war that would destabilise the global economy.

The Nikkei stock market index in Japan was down more than 1 per cent while the Hang Seng in Hong Kong was down 1.64 per cent.

The Australian dollar, often seen as a proxy for the Chinese economy, fell again to a fresh six-year low of US$72.25c, having been sold off heavily on Tuesday. The US dollar, on the other hand, rose strongly again against all Asian currencies.

Oil was hit, too, with Brent futures were down 31c at $48.87 per barrel at 0251 GMT. US crude was trading at $43.02 per barrel, down 6 cents from Tuesday when it marked its lowest settlement since March 2009. Key industrial and construction materials nickel, copper and aluminium also hit six-year lows.

One analyst said China's currency moves would hurt appetite for risky assets such as equities and commodities.

While it is too early to say whether this is the beginning of a sustained devaluation of the yuan, other central banks may be forced to follow suit and that may trigger a fresh round of currency weakening around the emerging world."

Wall Street was already reeling from Tuesday's devaluation, with the Dow falling 1.2 falling and the S&P 500 a similar amount. More selling is expected in the European and US markets.

Spot yuan fell to 6.43 per dollar, its weakest point since August 2011, after the central bank set its daily midpoint reference even weaker than Tuesday's devaluation. The currency fared worse in offshore trade, touching 6.57.