Ruru festival to bring forth local artifacts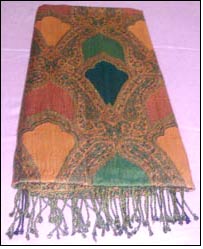 A seven day Ruru festival is going to be held in Ridi Bazaar located in Gulmi district from January 15 to 21. The event has been organized by Ruru Friends' Club, in order to promote local culture, historical sites and to publicize local products of the region.

The organizers aim to impart knowledge of new technologies and innovations in the field of textile and others among the local people. At the Ruru celebration, the local participants will exhibit woolen blankets, pashmina shawls, handicraft goods, garments, furniture, leather shoes, jackets and cosmetic goods.

Over 150 booths will be installed, where various local and foreign products are to be showcased. The organizers expect this event to definitely attract the attention of international buyers, and the footfall may reach over 150,000.

Ruru Chhetra is a sacred spot marked by the important Rikheshwar Narayan Mandir.