ESTO to organize 1st conference in Nice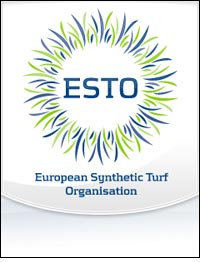 ESTO - the recently established "European Synthetic Turf Organisation" - will organise its first conference in Nice (France) on March 6 and 7. The Founding Members and the new Associate Members will come together to review the plans that ESTO has developed for the future and share the common objectives that this industry wants to achieve.

For the first time, the newly invited "Associate Members", who are all active in the value chain of Synthetic Turf, will be given the opportunity to participate in the work that ESTO is planning to implement.

The main objectives are related to the quality of turf, the reliability of the installations and to reaching trust and confidence with a positive image for quality. As ESTO's Chairman, Arnoud Fiolet says: "Ensuring quality Turf - is ESTO's motto! It is a great challenge - keeping in mind that there is no greater fraud than a promise not kept."

In the past, due to the lack of experience, short term commercial benefits and fierce competition chances have been taken with quality. Some of the promises were not delivered and consequently the image has been affected. The first tangible signal in the direction of change is the "code of conduct" that all the full members have signed.

The associate members will be invited to accept the same conditions. ESTO has established minimum criteria that all players will have to fulfil. An overall absolute warranty of five years, wherever the field is installed in Europe, a proper warranty commitment, general technical guidelines, etc.