Global carpet manufacturers to participate in Carpets Oasis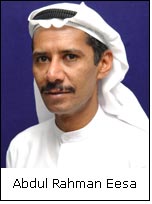 The Dubai Customs Authority every year organizes the Carpets Oasis to be a major attraction of the Dubai Shopping Festival, a unique annual bonanza which now draws in millions of tourist and visitors from all around the world to Dubai.

Officials in charge of the Oasis are keen to turn it into a special occasion appealing to all carpet lovers the world over.

This way, they get posted on the productions of global carpet manufacturers who come to Dubai and showcase their masterpieces. The exhibition is also a golden chance for traders from all around the world to strike mega deals in Dubai.

Abdul Rahman Eesa, Head of the Carpet Oasis Organizing Committee, said the venue has enticed a galaxy of leading carpet manufacturers from around the world.

"The exhibition showcases masterpieces of handmade carpets and antique souvenirs from all over the world. The exhibited items at the Carpet Oasis comprise of the most renowned types of carpets and rugs in the world like the Persian carpets from Isfahan, Qumm, Na'een, Hamdan and Tabreez."

Not only are carpets highlighted, the venue also contains a painting exhibition where numerous artists participate, besides daily workshops on ceramics, wood engraving, crystal design, collage, jewellery making, etc, where visitors can get free informative lessons by skilful scholars and artisans well-versed in these arts.

Carpet Oasis was launched in 1996 during DSF and in the previous years, the exhibition has featured premium carpet manufacturers and antique exhibitors from around the world.